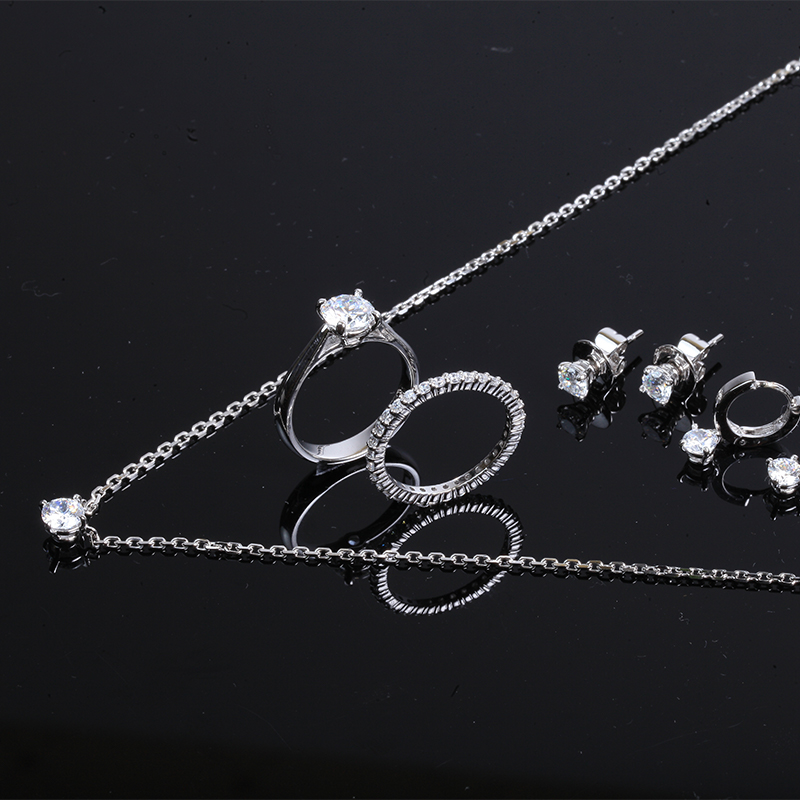 Entra Jewelry Co., Ltd. is a regional export company that has grown since the establishment of the metal complex in Iksan, Jeollabuk-do, Korea. Our company has been exporting to the United States, Japan, Europe, Middle East, the EU, etc., creating various products with unique designs, and is a professional precious metals manufacturer trusted by overseas buyers and customers thanks to its excellent quality. We manufacture fine jewelry, such as 18K, 14K, and silver. We have a wide range of products including rings, necklaces, earrings, and tennis bracelets, items made with artificial diamonds and synthetic stones.
Since our establishment, Entra Jewelry has been well received by overseas buyers thanks to our own designs that fit local characteristics, based on continuous research and development, and by providing a variety of design products tailored to the custom preferences of buyers.
We have led the establishment of the Iksan Precious Metals Export Cooperative and were certified by local exporters and the Small and Medium Business Administration in 2013. We have built an overseas marketing base through this cooperative and are constantly striving to enter new markets, including Turkey and London. In addition, we are actively promoting industry-university cooperation with local colleges and cooperating to grow together with local precious metal companies. Based on our specialized product know-how from overseas, we are expanding the domestic market, securing direct sales stores, while making efforts to publicize Iksan, a 'precious metal city', to the wider public as we develop into a local manufacturing brand.
Major Exporting Companies
USA, Australia, UK, Middle East, Canada, etc.